The Law Offices of Kamlesh Tewary, P.C. has been committed to the provision of exceptional legal services since 1990.


Clients
The firm s clients range from single-member companies in the Central New Jersey area to well-established corporations with multiple locations all over the world. We have a particular familiarity with the legal needs of information technology firms, especially in the area of business immigration. We also cater to many of the non-immigration needs of our business clients, especially in the areas of employment and corporate law.


Big Firm Quality. Small Firm Service.
While knowledge of the law is an important factor when considering a law firm, many clients are ultimately satisfied with those firms that combine knowledge and experience with a high degree of reliability. Our firm offers clients the rare combination of small-firm service and communication with big-firm quality. We go the extra mile by partnering with our clients and addressing their critical business concerns.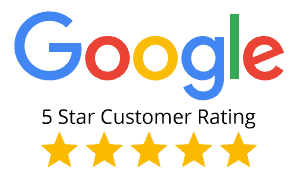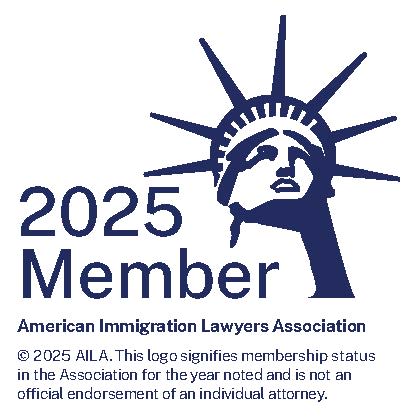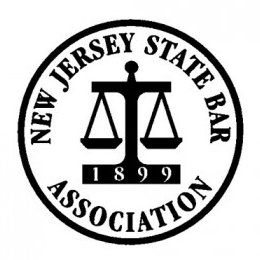 What s New
9/15/2023
The Department of State has issued the October Visa Bulletin. [more]

9/4/2023
USCIS has issued revised Child Status Protection Act (CSPA) guidance. [more]

8/25/2023
USCIS is bringing back an Infopass-like appointment system.[more]

8/23/2023
USCIS Extends TPS for Sudan and Ukraine. [more]

8/17/2023
The DOS's consulates are seeking to improve attorney communication in fraud investigations.[more]

8/10/2023
New Jersey-based IT companies face new restrictions on wages and non-compete provisions. [more]

8/8/2023
The Department of State has issued the September Visa Bulletin. [more]

8/3/2023
USCIS is updating its receipting process for Form I-129S [more]

7/31/2023
USCIS has conducted a second lottery under the FY 2024 H-1B cap. [more]

7/21/2023
A revised version of Form I-9 goes into effect on August 1, 2023. [more]

7/20/2023
The 540 period for automatic EAD extensions returns to a 180 day period from October 27, 2023. [more]

7/13/2023
The Department of State has issued the August Visa Bulletin. [more]

7/7/2023
A circuit court has upheld USCIS's interpretation of "material changes" to H-1B petitions. [more]

7/3/2023
The US Consulate in India is adopting a new scheduling system. [more]

7/3/2023
Canada is offering open work permits for US H-1B visa holders. [more]

6/26/2023
USCIS has expanded Premium Processing for students. [more]

6/16/2023
Everify is now required for many Florida employers. [more]

6/9/2023
The Department of State has issued the July Visa Bulletin. [more]

5/17/2023
The COVID vaccine is no longer required for entry to the US. [more]

5/15/2023
USCIS revealed statistics showing that H-1B sponsors filed a huge number of multiple registrations under the FY2024 H-1B lottery . [more]

5/12/2023
The Department of State has issued the June Visa Bulletin. [more]

5/11/2023
DOL is changing the online portal for submission of Form ETA-9089. [more]

5/3/2023
F and M visas for new students can now be issued up to 365 days in advance. [more]

4/19/2023
USCIS has suspended the biometrics requirement for E, H-4 and L-2 applications until Sep. 30, 2023. [more]

4/14/2023
The Department of State has issued the May Visa Bulletin. [more]

4/4/2023
USCIS has abandoned the 60 day rule for Form I-693 medicals. [more]

3/27/2023
USCIS has conducted the initial lottery for the FY2024 H-1B cap. [more]

3/24/2023
USCIS is ending previously-announced COVID flexibilities after March 23, 2023. [more]

3/22/2023
The Department of State has issued the April Visa Bulletin. [more]

3/17/2023
USCIS is extending the filing deadline for FY2024 H-1B cap registrations until Monday, March 20, 2023. [more]

3/6/2023
USCIS is extending premium processing availability to F-1 OPT and STEM OPT students. [more]

3/4/2023
USCIS has updated its policy guidance for the O-1B visa classification. [more]

3/3/2023
DOS will allow earlier initial visa stamping for F and M students. [more]

2/15/2023
USCIS has revised its calculation method for the Child Status Protection Act (CSPA). [more]

2/14/2023
The Department of State has issued the March Visa Bulletin. [more]

2/9/2023
The Department of State plans to resume state-side visa stamping renewals. [more]

1/27/2023
Filing dates have been announced for the FY2024 H-1B Cap registration period. [more]

1/24/2023
USCIS is extending previously-announced COVID flexibilities through March 23, 2023. [more]

1/23/2023
USCIS will resume bundling the processing of Forms I-129, I-539 and I-765 for H applicants. [more]

1/17/2023
The Department of State has issued the February Visa Bulletin. [more]

1/12/2023
USCIS is expanding premium processing eligibility for certain Form I-140 categories. [more]

12/19/2022
The Department of State has issued the January Visa Bulletin. [more]

12/16/2022
USCIS's new rule on the public charge ground of inadmissibility goes into effect on Friday, December 23, 2022. [more]

12/9/2022
USCIS is automatically extending Green Cards for certain N-400 applicants [more]

11/22/2022
The Department of State has issued the December Visa Bulletin. [more]

11/11/2022
TPS has been extended until 2024 for nationals from several countries [more]

11/1/2022
The Accrediting Council for Independent Colleges and Schools (ACICS) has lost accreditation status. [more]

10/26/2022
USCIS has provided answers to numerous FAQs relating to its handling of employment-based I-485 filings. [more]

10/24/2022
USCIS is extending previously-announced COVID flexibilities through Jan. 24, 2023. [more]

10/21/2022
Temporary Protected Status (TPS) has been extended to certain Ethiopian nationals. [more]

10/7/2022
The Department of State has issued the November Visa Bulletin. [more]

10/3/2022
A Form I-90 filing now extends the applicant's expired green card for 2 years.. [more]

9/31/2022
USCIS is waiving the 60 day requirement for Form I-693 medicals until March 31, 2023. [more]

9/22/2022
DHS has finalized a new public charge rule. [more]

9/16/2022
USCIS is expanding availability of premium processing. [more]

9/8/2022
Immigrant visa numbers will be unavailable for EB-2 and EB-3 India for the rest of September 2022. [more]

9/7/2022
DHS has issued a notice extending the designation of Venezuela for TPS for 18 months [more]

8/26/2022
USCIS has published a final rule codifying the Deferred Action for Childhood Arrivals (DACA) program. [more]

8/23/2022
USCIS has reached the H-1B cap for fiscal year (FY) 2023. [more]

8/8/2022
The Department of State has issued the September Visa Bulletin. [more]

7/25/2022
USCIS will permanently accept copies of ink-signatures on its forms. [more]

7/25/2022
USCIS is extending previously-announced COVID flexibilities through Oct. 23, 2022. [more]

7/18/2022
USCIS has released FAQs on its handling of pending I-485 applications. [more]

7/15/2022
USCIS is expanding availability of premium processing. [more]

7/11/2022
The Department of State has issued the August Visa Bulletin. [more]

6/12/2022
The CDC has eliminated the testing/recovery requirement for inbound arrivals to the US. [more]

6/10/2022
The Department of State has issued the July Visa Bulletin. [more]

5/24/2022
USCIS is phasing in additional case types for premium processing. [more]

5/13/2022
USCIS is increasing the work authorization period for certain EAD extensions. [more]

5/13/2022
The Department of State has issued the June Visa Bulletin. [more]

4/18/2022
The SEVP is extending its prior COVID-related guidance from March 2020 for the 2022-23 academic year. [more]

4/14/2022
The Department of State has issued the May Visa Bulletin. [more]

4/7/2022
USCIS will require fewer interviews of conditional permanent residents (CPRs). [more]

3/30/2022
USCIS is extending previously-announced COVID flexibilities through July 25, 2022. [more]

3/29/2022
USCIS has conducted its lottery for the fiscal year (FY) 2023. [more]

3/18/2022
USCIS encourages Indian-born "EB-3 downgrade" applicants to file under the EB-2 category. [more]

3/17/2022
The Department of State has issued the April Visa Bulletin. [more]

3/8/2022
DHS has extended TPS authorization to certain Ukrainian citizens. [more]

3/1/2022
DHS has issued a revised public charge rule. [more]

2/28/2022
The H-1B cap registration period is from March 1, 2022 to March 18, 2022. [more]

2/16/2022
The Department of State has issued the March Visa Bulletin. [more]

1/28/2022
Filing dates have been announced for the FY2023 H-1B Cap registration period. [more]

1/26/2022
USCIS is now encouraging interfilings for those eligible to process I-485s under EB-1 or EB-2, given backlogs in EB-3. [more]

1/21/2022
USCIS has clarified its criteria for STEM-Related O-1 petitions. [more]

1/13/2022
The Department of State has issued the February Visa Bulletin. [more]

12/28/2021
DOS is extending interview waiver ("drop box") eligibility through December 31, 2022 for some nonimmigrants. [more]

12/22/2021
USCIS is withdrawing the Trump-era H1B Selection Final Rule. [more]

12/16/2021
The Department of State has issued the January Visa Bulletin. [more]

12/9/2021
USCIS is temporarily waiving the 60-Day Rule for Civil Surgeon signatures. [more]

12/3/2021
President Biden has announced a new testing requirement for inbound travel to the USA. [more]

11/22/2021
USCIS has conducted a third lottery to select additional registrations under the FY2022 H-1B cap. [more]

11/17/2021
The Department of State has issued the December Visa Bulletin. [more]

11/12/2021
USCIS is revising work authorization rules for certain H, L and E spouses.. [more]

11/8/2021
Per a settlement with USCIS, certain denied H-1B petitions for market research analyst may be reopened. [more]

10/26/2021
The White House will rescind existing COVID-19 related travel bans effective November 8, 2021. [more]

10/14/2021
The Department of State has issued the November Visa Bulletin. [more]

10/12/2021
A COVID-19 vaccination is now required as part of the new version of Form I-693. [more]

9/21/2021
The Biden Administration plans to rescind COVID-19 travel bans by early November. [more]

9/16/2021
The Department of State has released the Visa Bulletin for October 2021. [more]

9/14/2021
Certain student visa applicants will have their consular interviews waived through 2021. [more]

8/12/2021
USCIS is temporarily extending the validity period for Form I-693 from two years to four years. [more]

7/29/2021
USCIS has conducted a second lottery under the FY2022 H-1B cap. [more]

7/21/2021
USCIS will no longer require "bridge" applications in certain F-1 COS cases. [more]

7/20/2021
The Department of State has released the Visa Bulletin for August 2021. [more]

7/2/2021
USCIS will expedite EAD issuance for certain U visa applicants. [more]

6/24/2021
USCIS is extending certain COVID-19 related flexibilities. [more]

6/17/2021
The Department of State has released the Visa Bulletin for July 2021. [more]

6/9/2021
USCIS will now issue EADs pursuant to pending I-485s for 2 years. [more]

6/9/2021
USCIS will now reduce the number of denials issued without RFEs. [more]

6/9/2021
USCIS has expanded the criteria for considering expedite requests. [more]

5/20/2021
The Department of State has released the Visa Bulletin for June 2021. [more]

5/13/2021
USCIS is abandoning the biometrics requirement for the E, H-4 and L-2 visa categories. [more]

5/11/2021
Applicants with biometrics appointments can now call the USCIS Contact Center to reschedule their appointments. [more]

5/3/2021
President Biden has issued a proclamation severely restricting entry of nonimmigrants directly from India. [more]

4/30/2021
USCIS is restoring its policy of deference for extension petitions. [more]

4/22/2021
The Department of State has released the Visa Bulletin for May 2021. [more]

4/12/2021
USCIS will now allow F-1 students to file OPT applications online. [more]

4/1/2021
Presidential Proclamation 10052 (aka the H/L/J visa ban) has expired. [more]

3/31/2021
USCIS will allow certain rejected Form I-485 applications from October 2020 to be refiled. [more]

3/30/2021
USCIS has completed the H-1B Initial Electronic Registration selection process. [more]

3/14/2021
USCIS will consider late-filed motions to reopen for H-1B denials targeting consulting companies. [more]

3/12/2021
USCIS is abandoning Trump-era Public Charge requirements. [more]

3/9/2021
Temporary Protected Status (TPS) has been extended to certain Venezuela nationals. [more]

3/5/2021
The Department of State has released the Visa Bulletin for April 2021. [more]

3/4/2021
USCIS has acknowledged certain flexibilities in light of delays in processing of Form I-765 OPT applications. [more]

3/2/2021
The Department of State has released the Visa Bulletin for March 2021. [more]

2/19/2021
President Biden has introduced the US Citizenship Act of 2021 in Congress. [more]

2/5/2021
The initial registration period for the fiscal year (FY) 2022 H-1B cap will run from March 9 to March 25. [more]