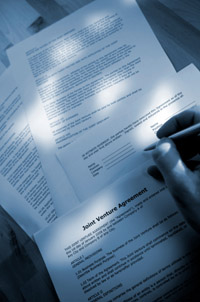 Contact Information
Law Offices of Kamlesh Tewary

Main Office
1974 State Route 27
Edison, NJ 08817
Ph: (732) 287-0080
Fx: (732) 287-3836

Hillsborough Office
Mountainview Plaza
856 Route 206, Bldg. B, Suite 13
Hillsborough, NJ 08844
Ph: (732) 287-1115
Fx: (732) 287-3836



Our firm has nearly two decades of combined exposure to various aspects of the law, with an emphasis on immigration. We have experience in handling various issues and concerns that affect our clients in the following areas:


IMMIGRATION




Nonimmigrant Visas

H-1B Visas
L-1A Multinational Managers and Executives
L-1B Specialized Knowledge Employee
F-1 Students (OPT, CPT, STEM OPT)
O-1 Individuals with Extraordinary Ability or Achievement
P-1 Athletes and Entertainers
R-1 Religious Workers
Change of Status
1 Year and 3 Year Post-6th Year Extensions
Recapturing of Time Spent Outside of the U.S.
Extensions for Dependents (H-4, L-2)
Requests for Evidence (RFEs)
Motions to Reopen and Appeals before AAO



Employment-Based Immigrant Visas

PERM Labor Certifications
Motions for Reconsideration and Appeals before BALCA
I-140 Petitions for EB-1, EB-2 and EB-3 workers
I-485 Adjustment of Status Applications
AC21 Permanent Portability and Priority Date Porting
Mandamus Actions for Long-Pending Filings



Family-Based Immigrant Visas

Immediate Relative Petitions
Preference Category Petitions
Consular Processing
Adjustment of Status
Re-entry Permits



Naturalization


DOL Compliance and Audits

LCA Posting and Public Access File Requirements
Labor Condition Attestation Compliance
Prevailing Wage Compliance
H-1B Dependent Employer Issues
PERM Audits

EMPLOYMENT LAW




Employer/Employee Contracts
Corp-to-Corp Business Contracts
Trade Secret Protection
Restrictive Covenants
Non-competition Clauses
Liquidated Damages
Citizenship Status Discrimination (8 U.S.C. §1324b)

CORPORATE LAW




Corporate Litigation

Cease and Desist Letters
Mediation
Negotiation
Complaints/Answers
Discovery



Formations/Dissolutions
Mergers and Consolidations
Corporate Governance
Securities Law


Business Contracts

Software Development and Outsourcing Agreements
Subcontractor and Vendor Agreements
Hosting and Maintenance Agreements
Click on the categories above as well as the links at the top for further descriptions of our practice.